About Us
JRD Global Enterprises was established under the leadership and guidance of Jyoti Das, a Management Professional, who has had vast experience with lot of Multinational Companies/Institutions for years. Subsequently after working & gaining due knowledge & experience in this field, decided to launch JRD Global as a mission to bridge the gap between aspiring Students & Education!! JRD Global Edu. is an Educational INFORMATION CENTRE, having International & Global Presence with a vision to turn out scholars who will be Global Players.
JRD Global aims at :
We at JRD Global Enterprises enhance the career of students in all Sectors & Stream.
Democratizing higher education by taking it to the doorsteps of the learners providing access to high quality education to all those who seek it irrespective of age, region or formal qualifications.
Short duration programs in various faculties which enable the candidates/students to acquire value based and world-class Management qualifications while working.
Offering need-based programs by giving professional and vocational orientation to the courses.
Promoting and developing distance education in India.
Setting and maintaining standards in distance education in the country.
Goals and Objectives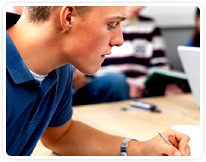 Our Goals and objectives are
To develop competent and effective professional managers.
To foster intellectual excellence.
To acquire systematic approach to identification of business problems and their solutions.
To teach the practical skills for everyday life.
To acquire a broad knowledge of concepts, policies and techniques applicable to efficient administration and management of business.
To reach those who either live or are posted in far flung areas of India and have no regular educational facilities.
To give opportunity to the students who have left their education due to some unavoidable reasons and now want to continue with their career progression.
To meet the need of exposing students to CSR- Corporate social responsibility and help them to understand the environmental impact of business.

. .